About Us
EURO aesthetics has been part of Palmdale Community since 2006. There is a difference in how we see our business, how we operate and how much we are devoted to help each patient that walks into our doors. We love helping, educating and changing the lives of each of our patients.
We are committed to always do the best we can and continuing to strive for better and better results every time. We believe that the time we spend educating people about skin care products and our laser treatments will allow them to make an educated decision and set their expectations at a realistic level.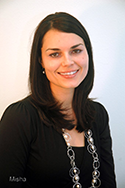 The first person you are going to hear and see is Misha, who will listen to your concerns about your skin and will set you up with the first step to achieving whatever it is you desire to correct. She is a Cosmeceutical advisor from Europe and has many experiences and much knowledge about aesthetic care and taking care of the skin in general.
The next person you are going to meet is Brian M. Grimm, MD who will further examine your skin and evaluate, educate and recommend the best treatment for you and your skin type.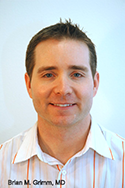 BRIAN M. GRIMM, MD is a Board Certified Physician who is the only one who will be providing our laser treatments, Botox and Filler injections every time.
You are in the hands of Physician who deeply cares about his patients and will see you from the beginning of your journey until the end.
We are available by appointment only for one simple reason, that we want every patient to have our one hundred percent attention and dedication which you cannot get from anywhere else.
We like to give each patient the time that they deserve by choosing us. Education, all of your questions answered, and one on one time with two extremely dedicated aesthetic advisors. This is EURO aesthetics.